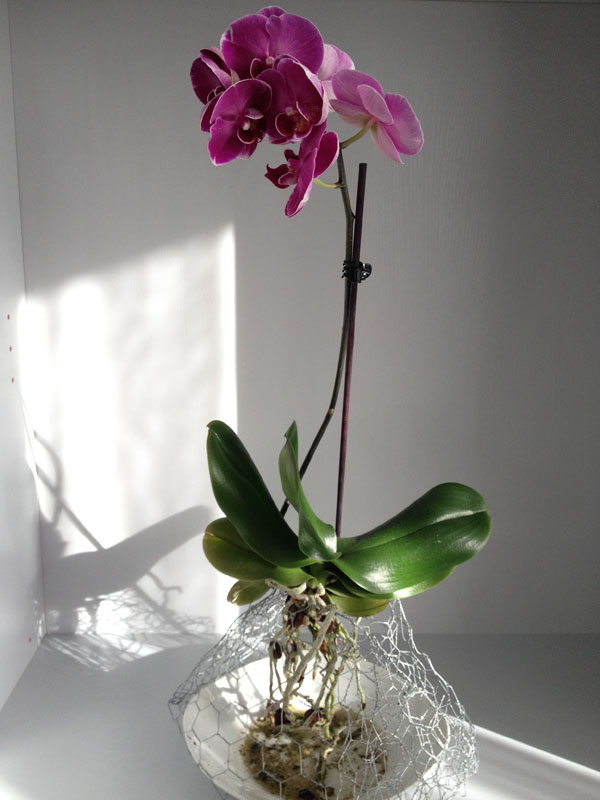 Orchid is the most beautiful flowers that everyone of us want  to have at home.
My experiment goes like this, I have plant Phalaenopsis purple orchid without soil but on the air.  I am just so curious if this really work out. Within one week  observation, I've found out that they  are still alive and  bloom. And I have been thinking maybe  in  months itself can't survive. Yeah they make it within 2 months they are still healthy and lovely never been expect this so far.
The result was a great surprise for me. Now, I'm so eager  to learn  more about orchids  and maybe  discover some method of planting.
How to grow teacup Phalaenopsis Orchids
ORCHID Doritaenopsis grow in the Air #2
Phalaenopsis Orchid: CARING, WATERING & FEEDING 
Happy planting and enjoy