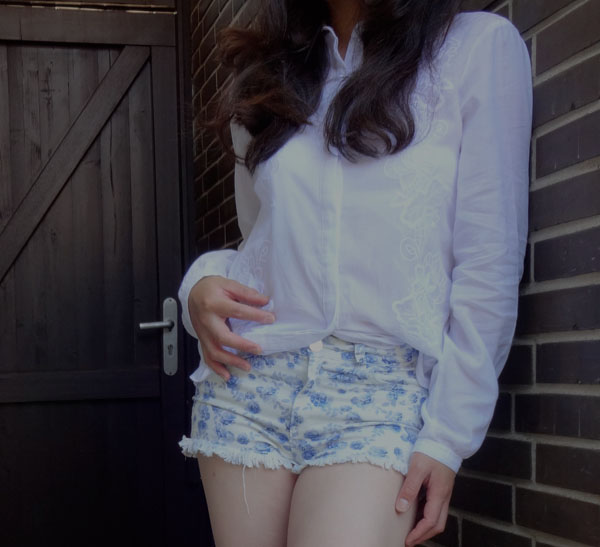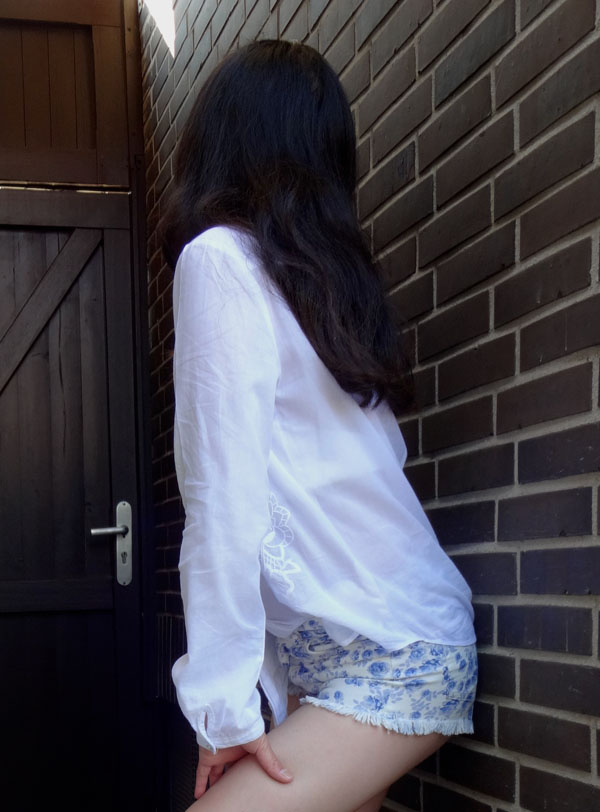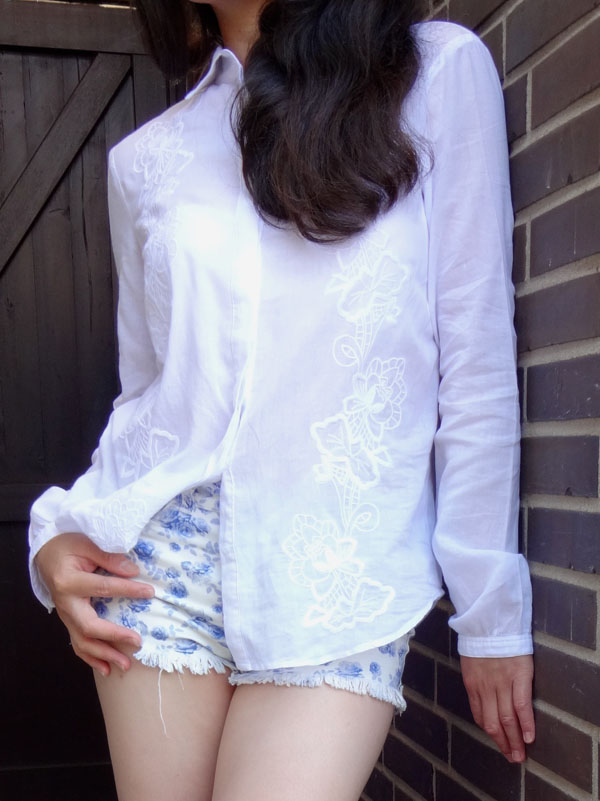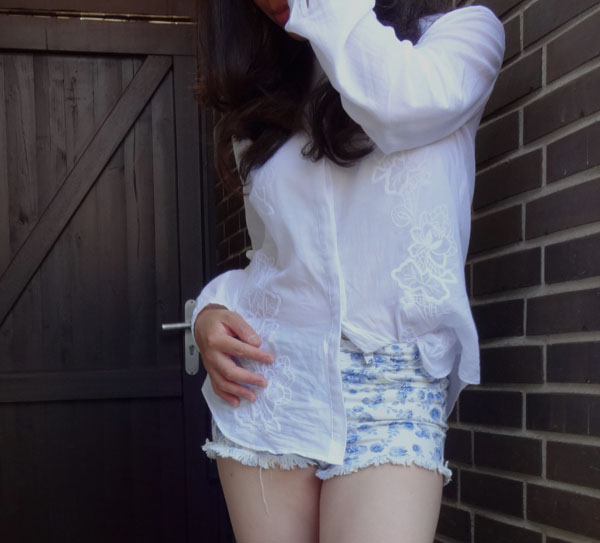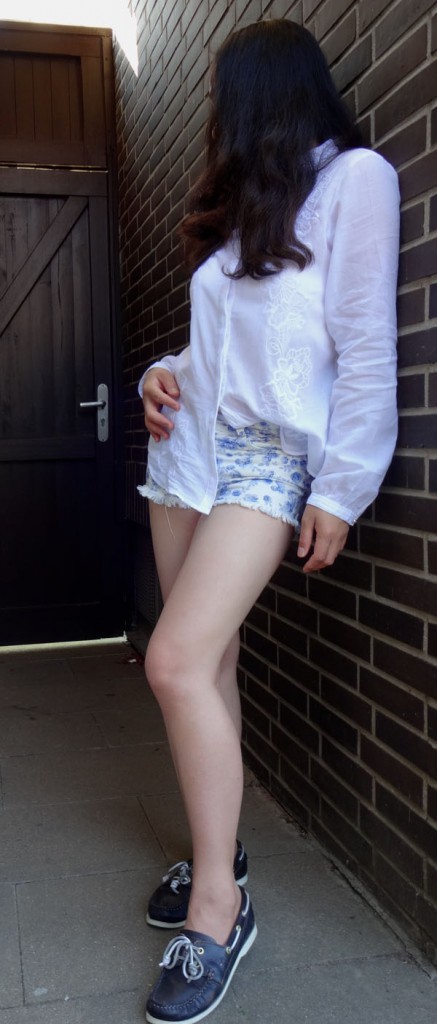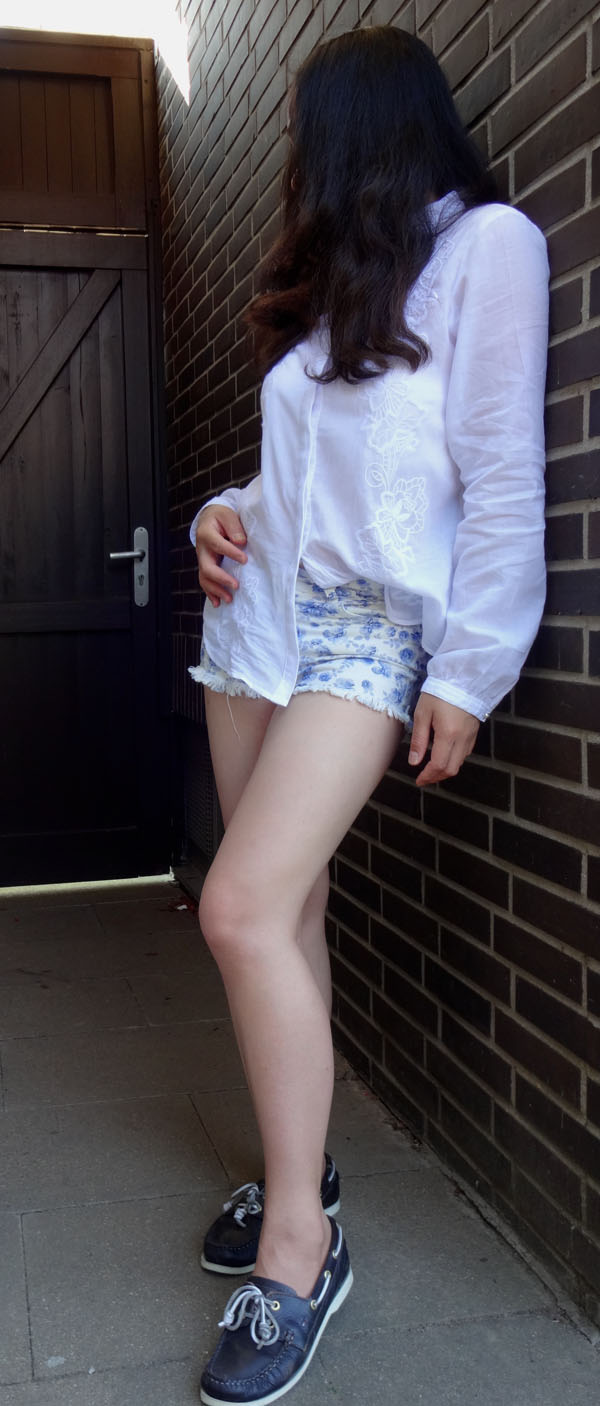 Hello guys, how is the weather at your place? The weather over here since yesterday never go down. I love summer season but not so much hot. I hate sweating, more sweating. It could make you smelly and the worse one your hair mess up or ugly.
Keeping me away from sweating, I choiced a white transparent floral top from  Promod  so that the warm wouldn't soak into my body and paired  a high west short from H&M . This is an outfit  that I need to  wear on and must have, when the temperature going crazy.
Thank you and enjoy the Sun shine!