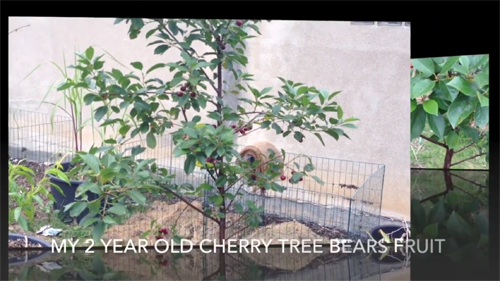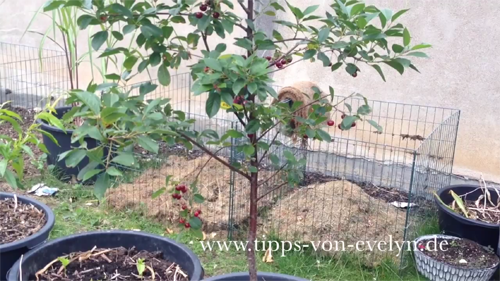 Hello Gardener,
I bought this semi dwarf Cherry Tree at Aldi Süd here in Germany last year.
How do you grow cherry trees?
I have try to plant it in container for just an experiment. Some of my neighbor looking at me and wondering.
Why do you grow cherry in container?
In my opinion, planting in container is good idea so that i can bring it anywhere in my garden. It was so tiny cherry and never expect that it produce fruits as early in 2 year now. I'm so happy of the result of what I've done.
For my soil container mixing are vermiculite, compost, coconut fibers or peat and grass clippings on the top.
Wish you a very happy and healthy life – Tippsvonevelyn 👩‍🌾