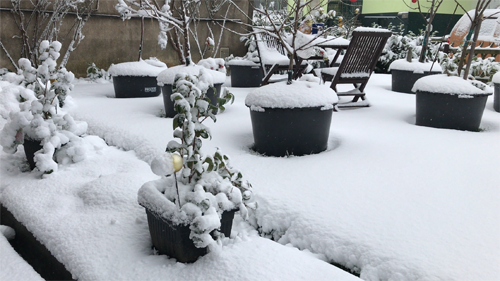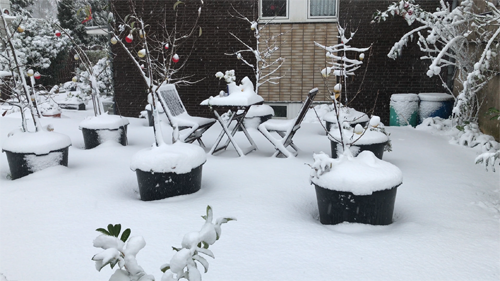 The fruit trees do not look particularly attractive in the winter time. Many varieties of dwarf fruit trees grow well in containers. The plants can leave outside all winter.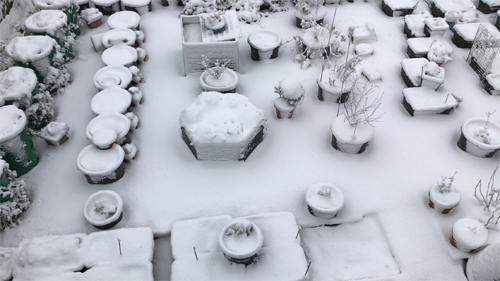 Tree can live in a container for as long as they are healthy and happy. If you follow the proper steps to ensure your tree's health, it could stay in the same pot for many years or more.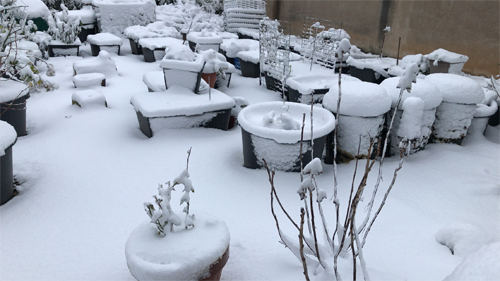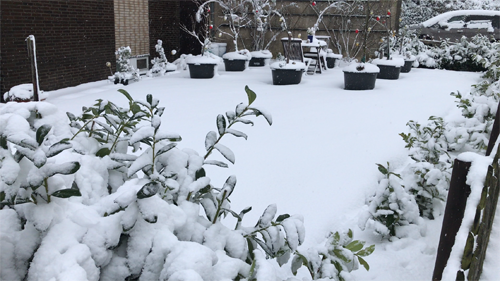 Fruit plants are relatively long lived and will grow for some time in pots and I tend to only repot these every two years.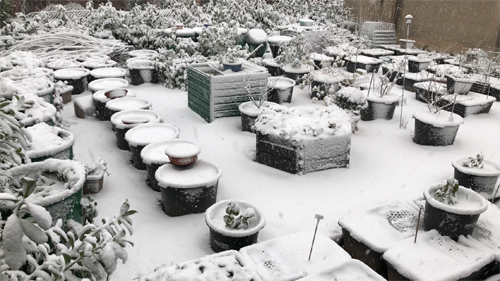 This is also a time to replace the tired potting soil with fresh soil enriched with compost and fertilizers