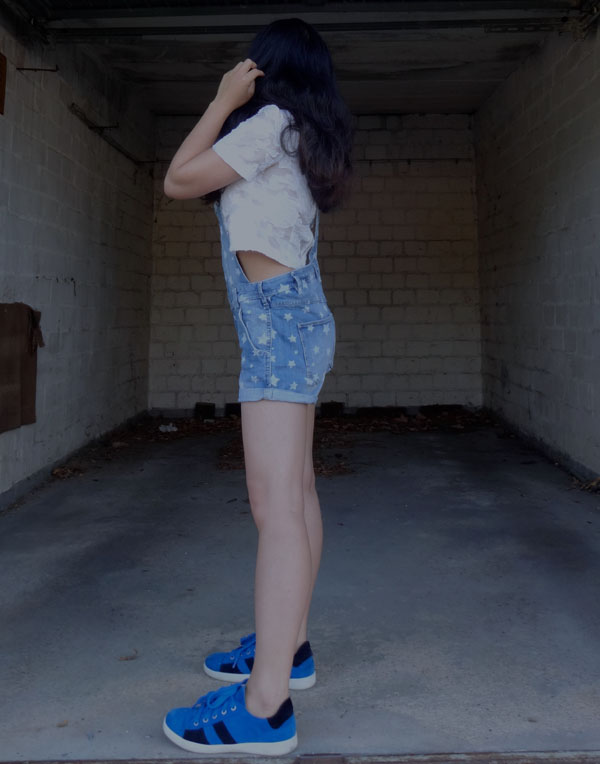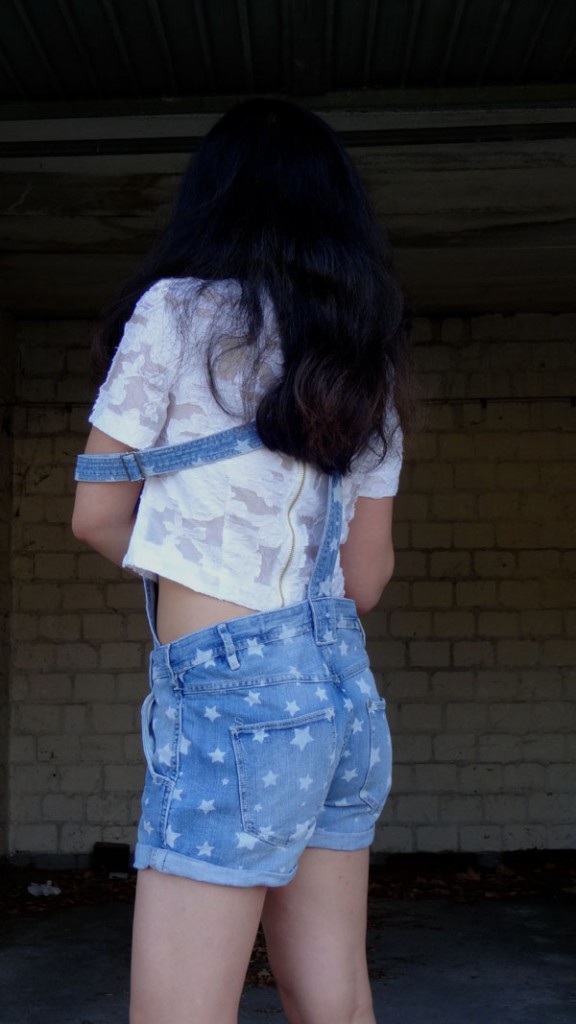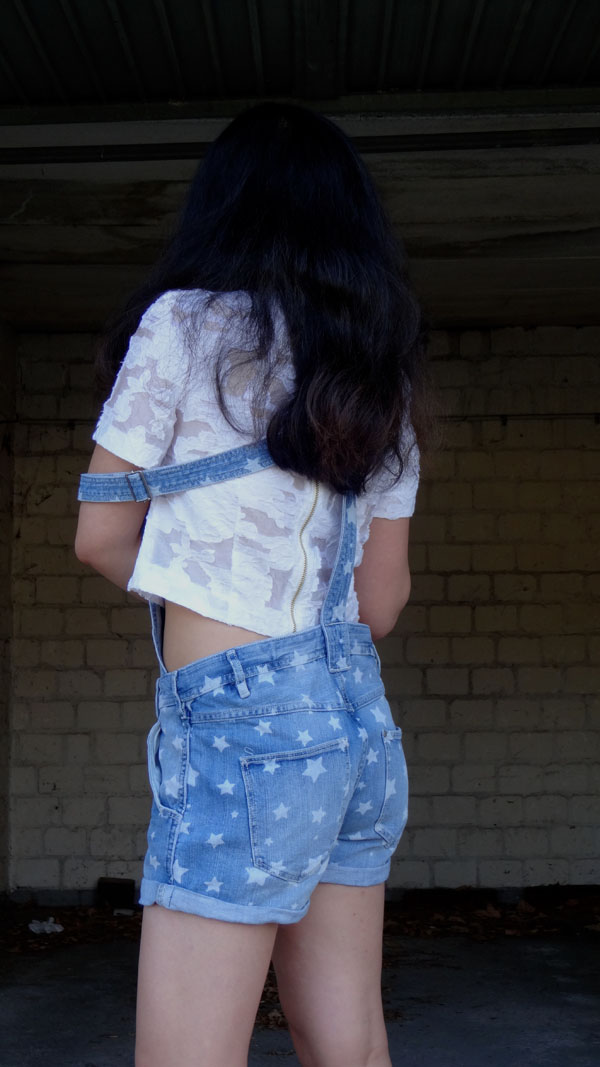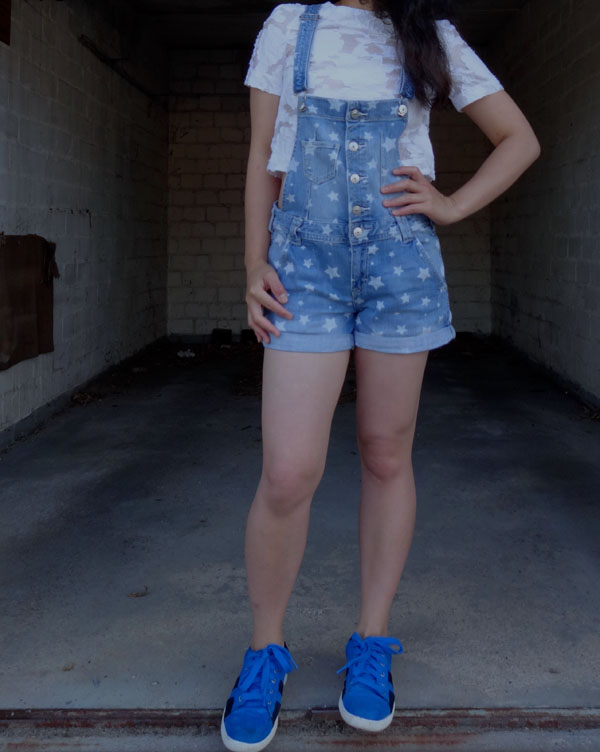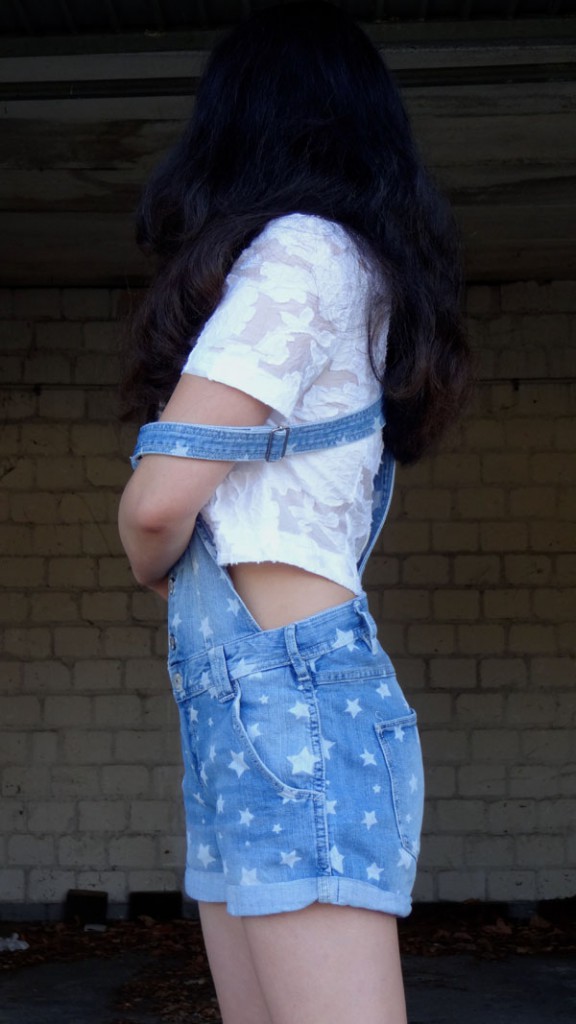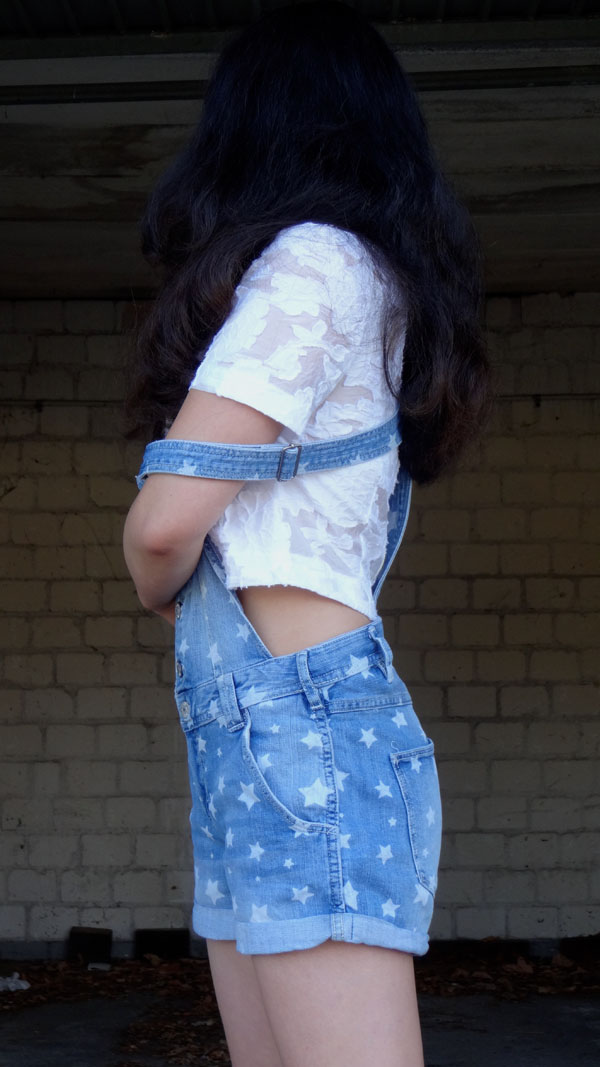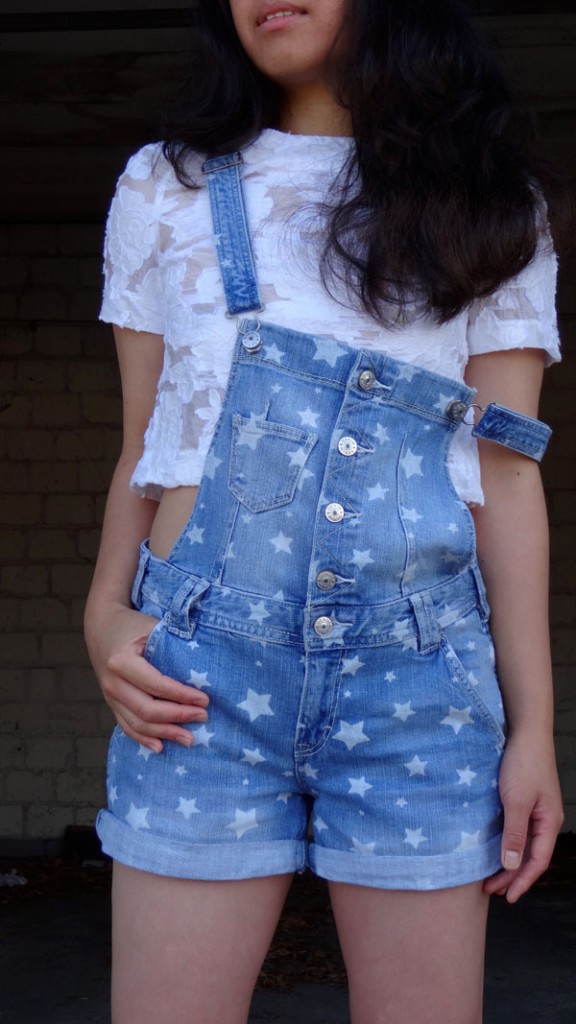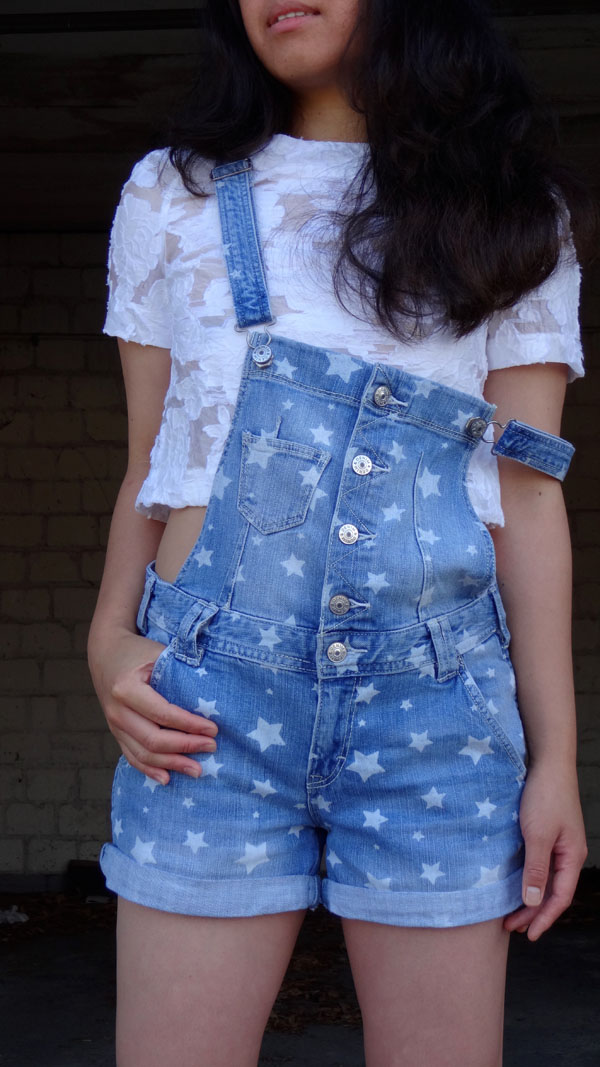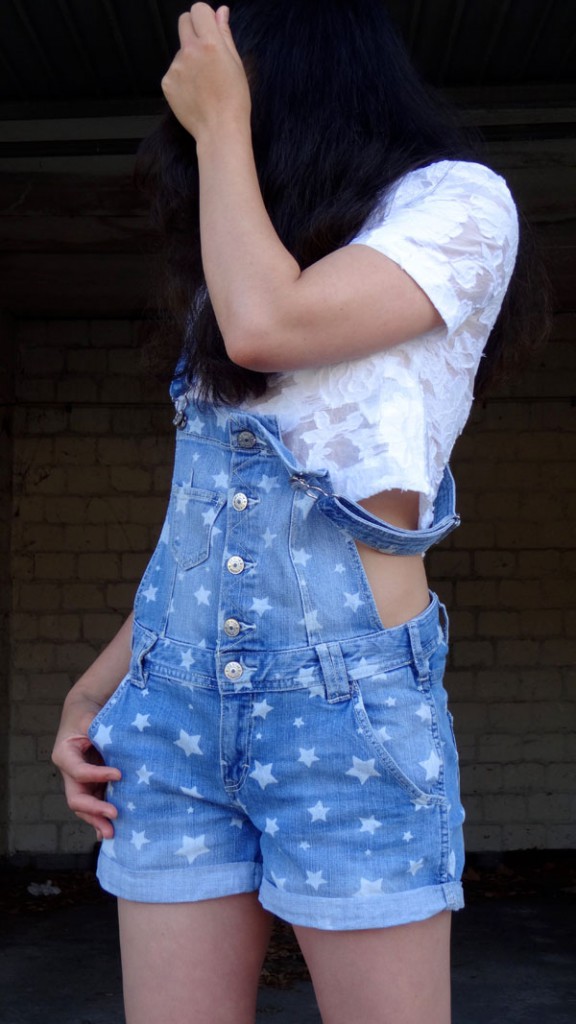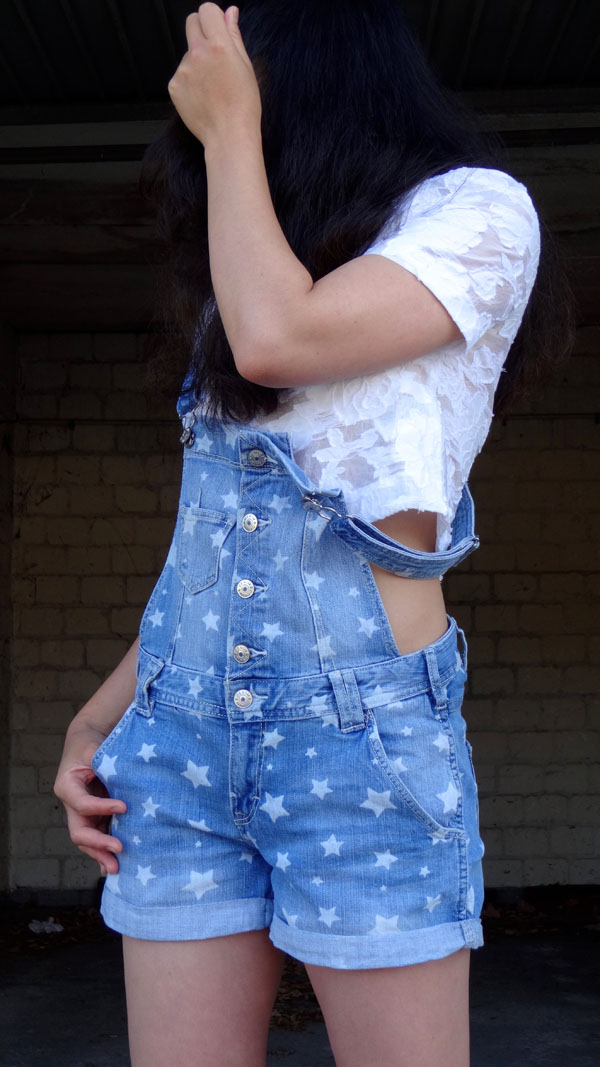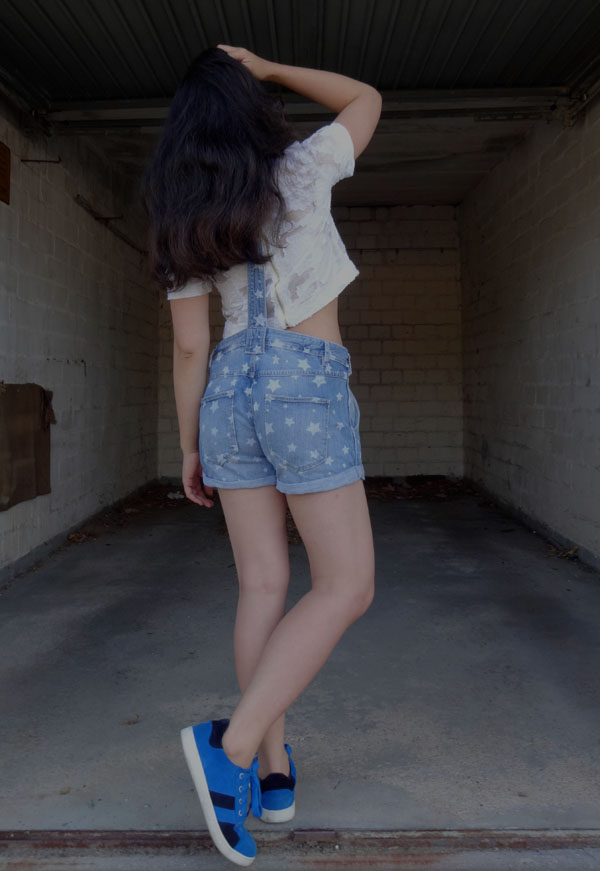 Dungaree, overall, jumpsuit! Basically farmers or buildings workers must have wearing. Nowadays, dungaree is a trending wear. The style itself is unusual. People thinking about it, what is that for an Look? hmm! I am thinking  maybe  a cooking wear will be a trending fashion someday . Anyway, guys fashion is full of surprisingly outfit to discover.
However, a short denim dungaree, overall, jumpsuit from  H&M  was my best picked. I love those printed  stars and the light blue sky color. It seemed that I am in the universe flying and playing with them. I couldn't stop thinking about it! Who knows someday or it just a dreamy. Matched a short top in woven fabric with an embroidered pattern from H&M. The look itself is sporty,  but attractive and feminine .  
Thank you for spending time with me!