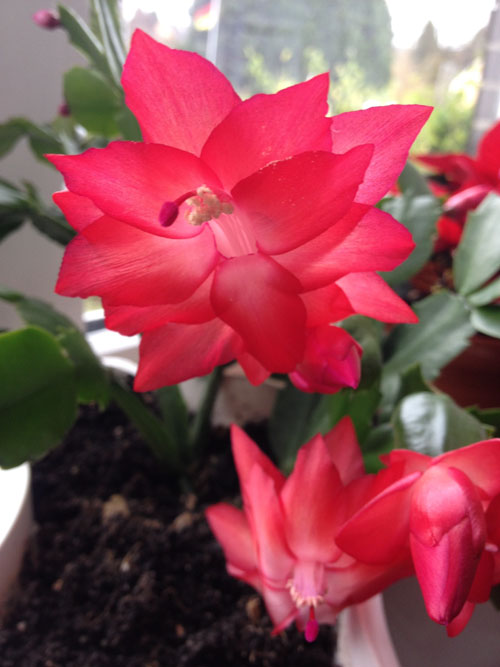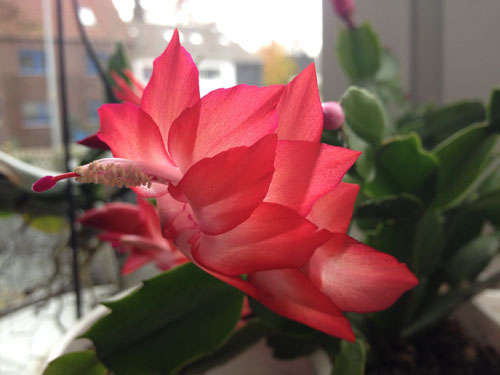 My Christmas Cactus is very stunning flower and bloom twice a year. It's bloom in the middle of October till April yearly. It is very popular especially in Christmas season. In Germany it is must-have flowers as a center of attraction in table or at the window. The unique of flowers  in form a dragon fly or a butterfly look alike.
My Garden Containers :
For my soil container mixing are vermiculite, compost, coconut fibers or peat and grass clippings on the top.
Wish you a very happy and healthy life – Tippsvonevelyn 💞