Growing fruit trees at home is a delicious and enjoyable alternative to buying it in the shop.
Grow Dwarf Fruit Trees Harvest – throughout the year
Sunlight, healthy soil, fertilizer, and water all work together to help a plants become a strong healthy plants
To become fruit the blossoms must be cross-pollinated, generally by bees and other insects, the blossom falls off, giving way for the ovary to grow and expand into a fruit.
All fruits come from flowers, but not all flowers become fruits.
Fruits are typically derived from the ovaries of a flower and contain seeds.
Each fruit starts with a flower. Then four separate events will take place in sequence. They are pollination, fertilization, growth and development, and, finally, ripening.
Beautiful Fruit Trees with Flowers and Blossoms
Fruit is not the only gift these trees have to give, they also bloom with beautiful, colorful flowers.
apple, cherry, peach and pear, apricots, plums, apple trees with beautiful spring, pretty pink and white flowers burst into bloom.
Planting a tree is not as simple as digging a hole and throwing the tree into it. You need to consider your land (soil), the climate where you live, just try what plants are suitable to your local area.
Things you need
This is very simple to follow guide to takes you step by step through the process of planting tree.
Selecting the right 90 container size and drainage system are very important for healthy growth. Drainage system is a must have for a container garden so that the water can flow out.
Soil composition and nutrients such as compost soil, vermiculite, Coir, or coconut fibre, worms, leaves, grass clippings is good for the garden and keep the soil moisture.
The soil is very important so that the plants can grow healthy.
Sun – All plants use sunlight to make food (sugars) in a process called photosynthesis. Plants make their own food by combining a gas called carbon dioxide, which they get from the air, with water from the soil.
Fertilizer create your own fertilizer, or food plants make you self-sufficient and save you money, such as composting.
Dwarf Cherry Tree

– throughout the year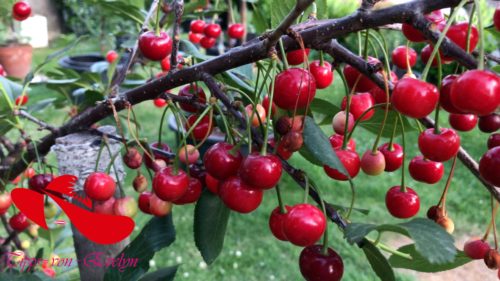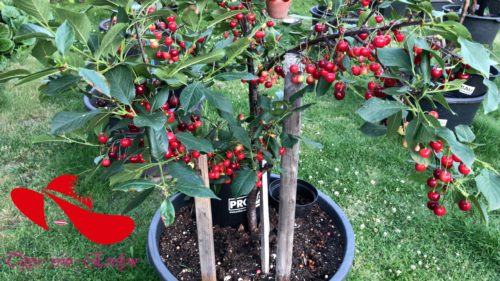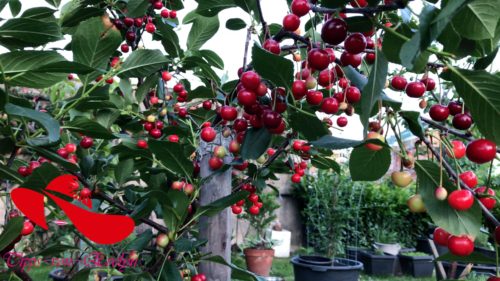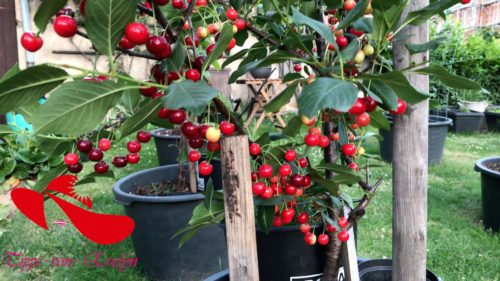 Container garden advantages
removable when weather forecast dictates
save time about digging the soil